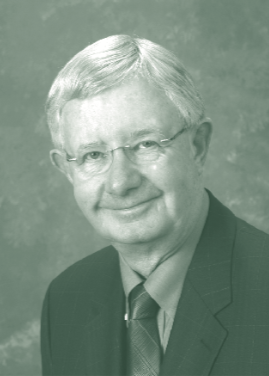 Jim Sheard holds a doctorate degree in industrial psychology. Over the course of a 30-year career, he was a university associate professor, consultant to organizations, and corporate executive, most recently President of Federated Insurance Companies.
He retired from business in 1996 and began writing and speaking. Jim is the co-author of five highly-acclaimed gift books published by Word Publishing, J. Countryman. They are In His Grip, Playing the Game, A Champion's Heart, Finishing the Course, and The Master's Grip.
Jim is also the co-author of the golf portions of The Golfer's Bible which is a complete Old and New Testament published as one of B-H Publisher's theme Bibles.
Jim's favorite Bible verse:
Be strong and of good courage…the Lord your God is with you wherever you go."

Joshua 1:9 RSV