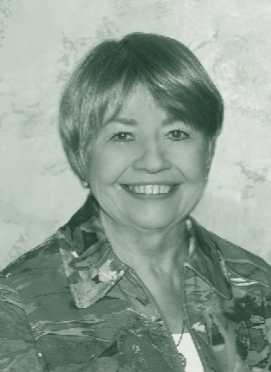 Lenore Else is an accomplished writer and business owner with a degree in speech therapy. She is the Chairman and co-founder of EI Microcircuits in Mankato and in St. Peter, MN.
Lenore has developed numerous Bible studies, prayers, and articles. She is currently completing a compendium of daily prayers for her grandchildren, To All Generations. Lenore was a lecturer for the "Search Bible Studies" and taught many Bible studies, including the "Bethel Bible Study" series.
She is an online counselor for Campus Crusade and has traveled the world with Campus Crusade for Christ and International Cooperating Ministries (ICM). The Jesus Film Project awarded Lenore and her late husband "The Hope Medallion" for their service to help bring hope to the world through Jesus Christ.
Lenore's favorite Bible verse:
Trust in the Lord with all your heart, and do not lean on your own understanding.


Proverbs 3:5 ESV